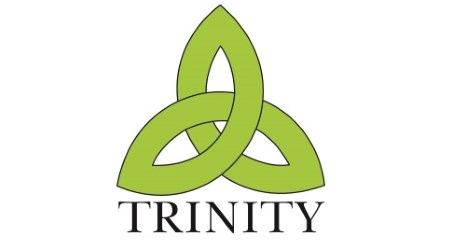 Welcome to the Churches of The Bridgnorth and Morville
Parishes Team `Ministry serving the communities and parishes of
Acton Round, Astley Abbotts, Aston Eyre, Bridgnorth, Monkhopton, Morville, Oldbury, Quatford, Tasley and Upton Cressett.
We are your local Church of England parish churches.
We're delighted to welcome visitors, those seeking Baptism or arranging a Wedding and regular worshippers to our churches, and we look forward to seeing you!
Online services are being streamed as follows:
Morning prayer 8.30am Monday to Thursday, 9am Saturday
Sunday 10.30am Morning worship, 6pm Evening prayer
These services can be found on our Facebook page Churches in Bridgnorth here
(You do not need a Facebook account to view the streamed services)
Resources for St. James Youth can be found here and Little Stars here
We look forward to seeing you online even if we cannot meet in person.
Opening hours are Monday 11 - 12.30. Tuesday, weds and Thursday 8.30 - 11.30 and Fridays 8.30 - 10.30. telephone 01746 767174.
E Eric's Tip: There's still time to encourage younger members of your family to take up the challenge of Mimi the cat's plastic free trail. Mimi has left a trail of clues around Bridgnorth so that others can follow behind her to see what they can do. Trail Sheets can be picked up from Our Green Shop in Low Town or from The Bridgnorth Refill Room / Giovannis in High Town. The trail is free and all trail forms that are completed and returned to the library will be entered into a prize draw with some fabulous eco prizes. Closing date 31st July.
1st August
Eco Eric's Tip: 'Wild World Heroes' is the theme of this year's Summer Reading Challenge hosted by Bridgnorth Library for primary school aged kids. Why not encourage any children you know to sign up to the challenge, read some great books and be inspired by what these Wild World Heroes are doing to improve the environment and make their town an even better place for people and animals.
8th August
Eco Eric's Tip: I wonder if you're planning a trip to the coast this summer. If so will the beach be marred by discarded single use plastics? Last month the EU banned 10 items of single use plastics commonly found on beaches. Expanded polystyrene is specifically targeted as it easily breaks down into tiny plastic balls which are blown around by the wind and eaten by fish or birds who think it's food. Sadly the UK lags behind, but we can all do our bit in avoiding polystyrene wherever possible and taking care that any we do have is disposed of responsibly.