Welcome to St James' Hall, Lodge Lane, The Grove, Bridgnorth, WV15 5DD
The building was completely refurbished in 2013 and has a sprung dancefloor suitable for all activities.
The main hall accommodates 80-100 people seated, or for more active events, such as fitness classes, parties, parent and toddler groups etc. 20-40 participants.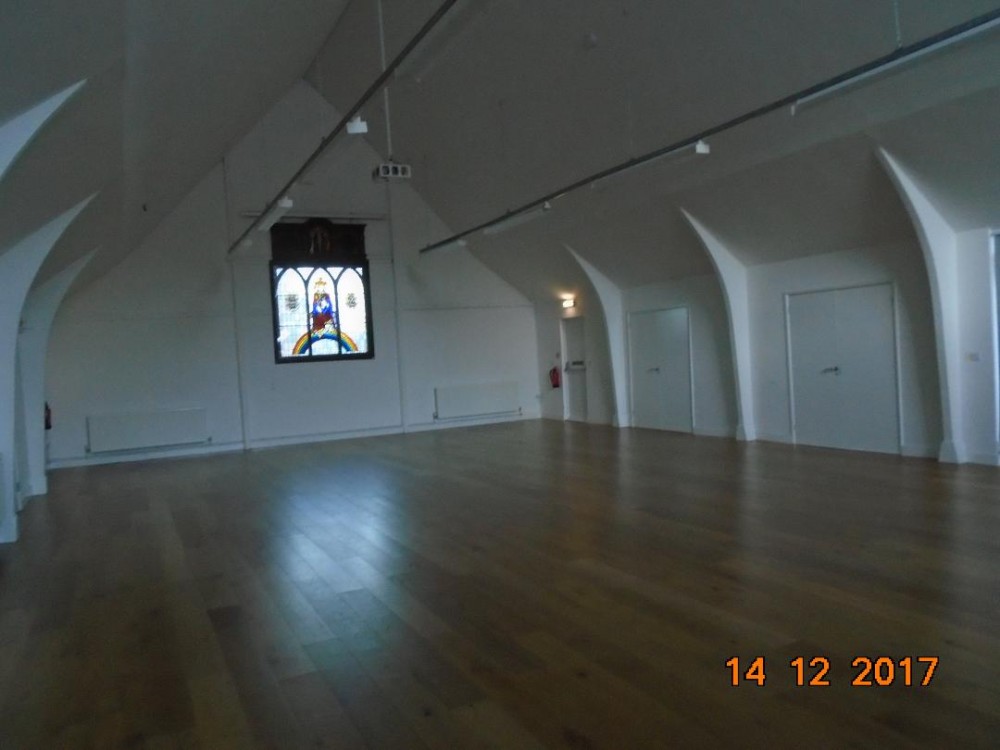 The kitchen is set out to full professional standards, with a double-oven range cooker and basic pans and oven trays, and stainless steel work surfaces. There is also a large handwashing sink, dishwasher, fridge and freezer and water boiler, with full crockery and basic cutlery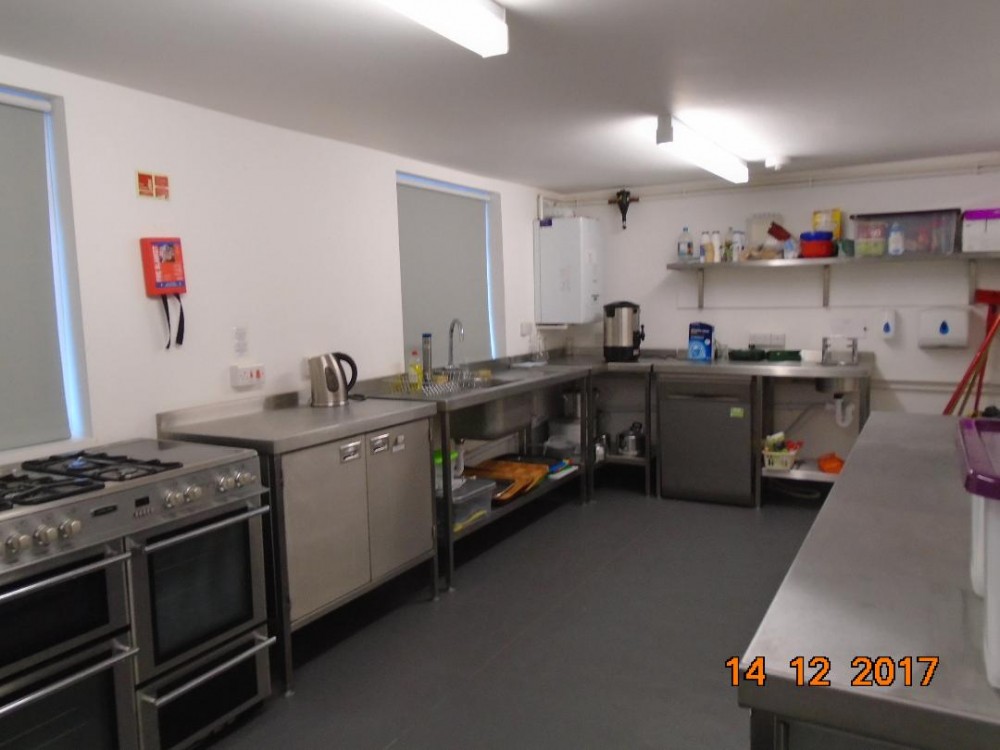 In addition, there are two separate meeting rooms, each with tables and chairs for around 8 people.
Toilet facilities include a disabled toilet in both the Gents and the Ladies and baby-changing facilities.
Five car-parking spaces along the side of the building and one disabled car space at the front plus free parking in the road. Apart from the small sill at the main entrance, the whole Hall and meeting rooms are fully wheelchair accessible.
Hire charges: As from the 1st January 2023.
One off users: £14.00 per hour
Regular users:
£13.00 per hour for Main hall and £8.00 per hour for each office. Whole Hall £45.00 per hour for all users
I would hhour be very pleased to discuss any ideas you may have about using the Hall; please contact me on 01746 764059 or e-mail me at elizabethfisher29@icloud.com Liz Fisher
St James Hall Church hire terms and conditions
St James Hall Church Health and Safety policy
St James Hall Church Evacuation Procedure for Group Leaders
St James Hall Church Covid19 Risk Assessment
St James Hall Church Guidelines September 20