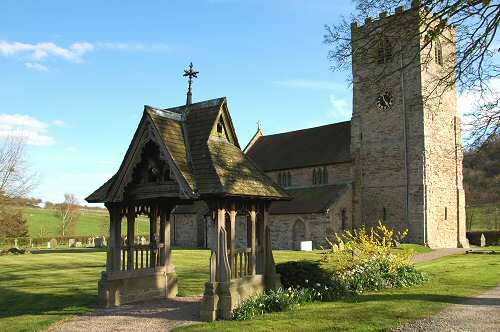 The Church of St Gregory Morville
The Church of St Gregory Morville The Church is set in a lovely rural setting next to Morville Hall, a National Trust, which is tenanted. The Church and churchyard, which includes a car park, is situated next to the village of Morville on the A458 Bridgnorth to Much Wenlock road. It is approached via the driveway to the Hall. The building was completed in 1118 and retains almost all of the original Norman elements. It was constructed within the precincts of a Priory establishment which was destroyed in 1540, leaving the Church as the parish place of worship.
The interior presents a warm and friendly atmosphere with many features of historic interest and, being adjacent to National Trust buildings, attracts many visitors.
The parish draws on a village support of around 275 to which outlying farm and hamlets add another 100. The church enjoys the benefit of active fund raising and other voluntary support. Co-operation with and participation from the C of E Primary school in the village, together with activity groups using the modernised Village Hall, greatly encourages a busy and self-sufficient community.
The Parish offers services based on the Book of Common Prayer.
(During vacancy services may change. Please see pew-sheet & Cross-link for more updated information)
1st Sunday 11.15am Morning prayer
2nd Sunday 11.15am Holy Communion
3rd Sunday 11.15am Morning Prayer
4th Sunday 11.15am Holy Communion
There is no service on the 5th Sunday in a month.
St. Gregory's has its own organist and all services include hymn accompaniment.
For more information see our web site at https://www.morvillechurch.co.uk/ and/or our Facebook page at https://www.facebook.com/stgregorymorville.